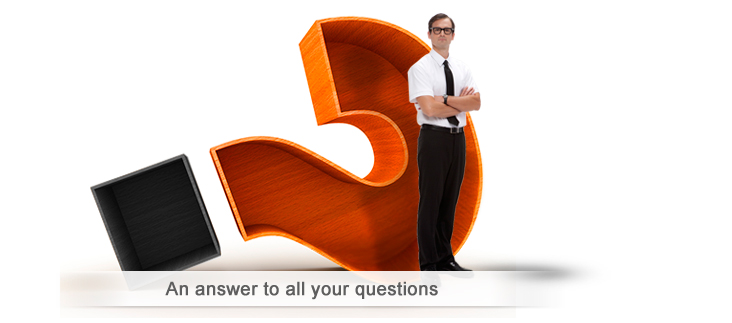 General

The software used by Backup-Connect is used by more than 750.000 companies worldwide. As a result, its reliability has been tried and tested in every possible situation. All backup database modules are provided as standard to make sure you can always get started.
What system requirements are needed?

The most important condition for using Backup-Connect is a broadband Internet connection. Any broadband connection will suffice. Backup-Connect recommends a minimum upload speed of 256 kbps.

Other specifications:
• 110 MB available hard disc space
• 256 MB minimum internal memory
Which operating systems are supported?

Backup-Connect uses Java-based software. The main advantage of this is that it supports all commonly used operating systems.

• Windows 95/ 98/ ME/ NT/ 2000(SP2)/ XP(SP2)/ 2003/ 2008/ Vista
• Mac OS X 10.2 or higher
• Linux kernel 2.2 or higher
• Netware 5.1 or higher
• Solaris 2.x or higher
• UNIX
• FreeBSD
• AIX
• HP-UX
• All other operating systems that support Java2 Runtime 1.3.1 or higher

Which databases are supported?

The standard database plug-ins ensure that a backup is made of your database without it having to be closed down. Standard modules are provided for the following databases:

• Microsoft Exchange Server 2000/ 2003/ 2007/ 2010
• Microsoft SQL Server 7.0/ 2000/ 2005/ 2008
• Domino/ Lotus Notes 5.0 or higher
• Oracle 8i or higher
• MySQL 3.2.4 or higher

Is Exchange Brick-Level Mailbox Backup possible?
You can opt to expand the Exchange database module by securing Exchange Brick-Level Mailbox rights. This will enable you to restore individual e-mails or mailboxes without affecting other Exchange users. You can choose which users are to possess these rights yourself.
What kind of Internet access do I need?

Backup-Connect sends data across a SSL connection via the HTTPS protocol. All you need, therefore, is access to the TCP/IP (HTTPS/HTTP) protocol. In most cases there should be no need to adjust your security settings.
How fast are data sent?
For every 1 MB upload, you can send on average 12 GB of uncompressed data per 24 hours. Following the initial backup only new files and amendments are sent. This generally takes about 30 minutes per backup.
What data storage capacity do I need?

The backup subscription provides a minimum storage capacity of 20 GB after compression (approximately 40 GB before compression). Compression is generally about 50% and is similar to ZIP compression. The size of your data storage depends on the amount of data you would like to save.

To find out how much data you need to save, follow these steps:

• Go to the folder in which the data are saved
• Be selective in your choice, make sure that you only select data files and not software
• Select the folder with your right mouse button and select Properties.
• The size of the data used will then be shown.

The data storage capacity for your subscription should be the same as the sum of all folders that you wish to backup. This will provide you with sufficient space for current data with an average of 40 history versions (2 months).
What level of backup history and version management is available?

You can set how long you would like to save your amended or deleted documents yourself. Backup-Connect supplies the ordered quota partly as 'current data' and partly as 'history'. The current data are the data saved in your last backup, while the history contains the preceding versions and deleted files that are saved. .The backup history can be established per backup set, in days (e.g. save files for 30 days), in versions (e.g. save 14 versions of files) or according to your own schedule (e.g. Monday-Friday, 4 x Friday, 3 x 1st day of the month). By using the In-File delta technology, version management is limited to a minimum quota capacity.

If you have any more questions, don't hesitate to contact us. We would be more than happy to assist. Click here for our contact details or ask your IT supplier about Backup-Connect.
Terminating the contract
If you wish to terminate your contract or have any queries about the procedure click here for the procedure and a cancellation letter.