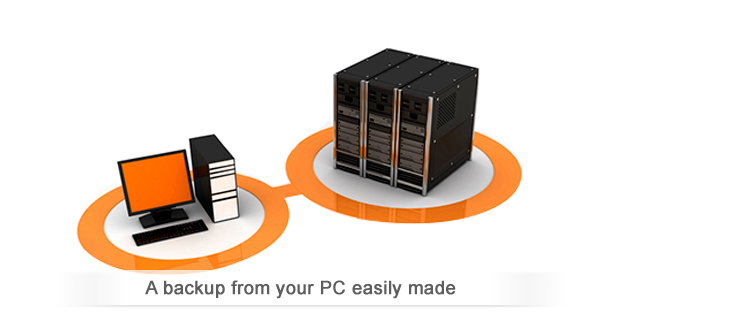 PC backup from Backup-Connect
The pc backup subscription allows you to make a simple backup of your PC, Mac or laptop. The PC backup software, which is installed on your PC, MAC or laptop, makes sure that all your data are stored immediately off-site. By utilizing the most modern compression and encrypting techniques available, this process takes place efficiently and safely.

Smart functions, such as log off reminders, make it possible to make a good online backup of PCs and laptops that are not connected to the Internet very often. Volume Shadow Copy (XP and Vista only) ensues that open files are included in the backup.
PC backup provides:
• The safe and automatic backup of your files every day
• A backup history of up to 14 days
• Free restoration of data via the Internet
• Simple to install and operate software with an English interface
• Continuous monitoring and a daily backup report

---
Subscription costs will be invoiced one year in advance. All prices quoted exclude tax.