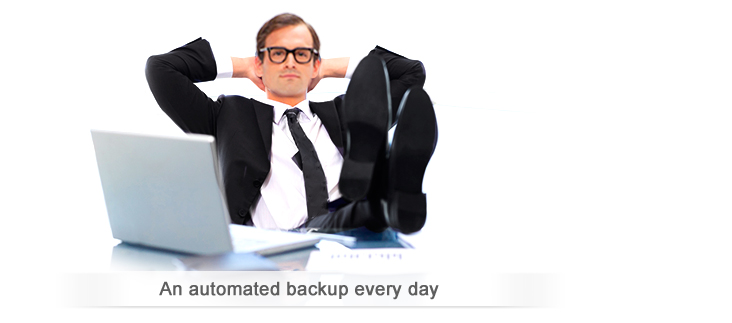 The advantages of an online backup
Peace of mind
The system takes care of itself. You decide when the backup needs to be made and the rest happens automatically. After each backup session, you'll receive a comprehensive report so you know exactly what is happening.
Affordable
The online backup helps you save on the cost of hardware and software you would usually need to create backups. You can easily save up to 60% on average!
Fast
Your backup is always ready for access and is stored outside your office. This means your data remains recoverable after a burglary or fire. Simple, with the single click of a button! If needed, we can even deliver your data to you on hard disk within four hours.
Secure
Your data is only retrievable by you and is automatically encrypted before being sent over a secure internet connection. McAfee Secure verifies the security of the connection on a daily basis.
Support
Our experienced support team is at your service to respond to your questions by phone or e-mail. This team is also at your service if you need any help when checking your settings.