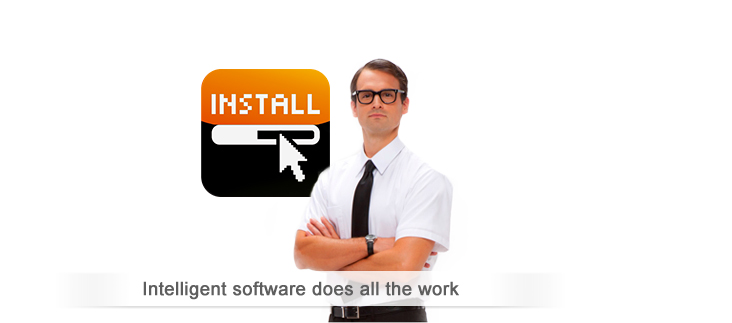 Our online backup software
The Backup-Connect Manager
The Backup-Connect Manager lets you manage your backups simply and quickly. The software (in English) is very easy to install and use and works on all operating systems and most databases. Backup-Connect Manager:
Automatically creates a daily backup at the time of your choosing
Saves your files outside the office and in different versions
Compresses and encrypts your data before sending it online
Creates an incremental backup (of new files)
Creates an in-file delta backup (of changes made within files)
Gives you access to your files from any web browser
Sends you a comprehensive report after each backup session
Installs updates automatically
Sends an alert if the backup was not created on time or at all
Special modules
The Backup-Connect Manager uses a number of special modules that let you create backups of the following applications as well:
Microsoft Exchange Server 2000/ 2003/ 2007
Microsoft SQL Server 7.0/ 2000/ 2005/ 2008
Oracle 8i or higher
Domino/ Lotus Notes 5.0 or higher
MySQL 3.2.4 or higher
Double copies possible
In addition to the online backup, you can also create your own backup on, for instance, an external hard drive. Handy, for extra piece of mind! You then need only retrieve the data from our data centre in the event of a burglary or fire (resulting in the physical loss of your data).
Optional: e-mail backup
You also have the option of a brick level exchange module, allowing you to retrieve a single e-mail or mailbox without causing changes to the data of other users.